Friday, August 10, 2018
Read and add comments (0)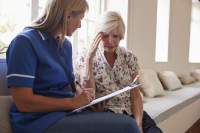 At Be Franchising we have great experience in the #CareSector. Not only have we helped care businesses expand through franchising, we also have personal experience of operating within the sector!
Care at Home is one of the fastest growing sectors in the UK and in franchising, as the UK population ages and care home places continue to be limited and expensive. With the introduction of direct payments to individuals by government (which allows them to be cared from in their own homes) this sector will continue to grow for the foreseeable future.
But what you might not know is that Be Franchising also help and advise our clients on how to sell their businesses when it's time to move on.
We are pleased to announce that we recently brokered a deal between 2 great North East #careproviders to sell a number of personal care packages (hours) between them.
The good news is that, as a result of that successful deal, we now have some additional 'unregistered' and 'registered' care at home hours available for sale covering Teesside, North Yorkshire and Gloucester! These are on long term contracts with local councils at attractive hourly rates.
If you are in the care sector and interested in boosting your turnover quickly, or are looking to start your own care business, call us for a confidential discussion to find out more about the care packages on offer.

This will be in strict confidence of course.
Call Graham on 07507 843547.
There is already some serious interest in the hours on offer, so please act quickly!
Monday, April 9, 2018
Read and add comments (0)
Great News for ambitious companies in County Durham
The latest round of funding for businesses in County Durham is open to companies who want to use franchising to develop their businesses in the UK or Internationally.
The North East Business Support Fund offers companies or individuals up to 40% grant funding on projects up to a value of £8000. Be Franchising offers a free initial consultation to examine your business' suitability to franchise. If you are considering expansion, call us for a local appointment - 01833 631036
Monday, September 28, 2015
Read and add comments (1)
FANCY SOME FREE MONEY?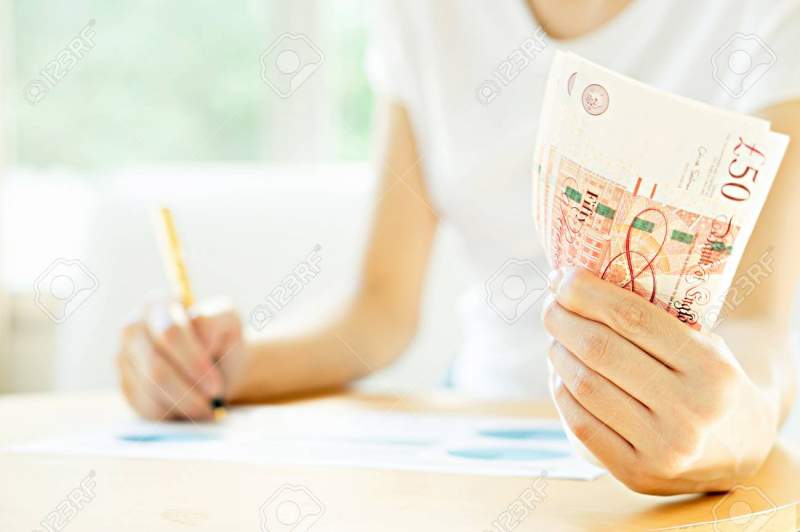 For many businesses thinking of franchising their business to grow, they are often put off by lack of knowledge, lack of resources and most of all, lack of money!
The good news is that if you operate in the North East of England, have a successful business and have the ambition to expand using franchising, you may well qualify for up to 40% grant support, if you use Be Franchising as your advisers.
Better still, Be Franchising is the UK's only Not For Profit Franchise Consultancy. That means you can benefit from the best value franchise support, without the need to compromise on quality.
Call me now on 07507 843547 and ask for the Franchise Guy. Our initial consultation is free and you are under no obligation to proceed. But, funds are time limited, so act today to avoid disappointment!
Monday, July 21, 2014
Read and add comments (0)
Part of what we do here at Be Franchising is to help ambitious UK companies expand overseas. Two of our brands are doing just that by targeting Romania as a prime location. With over 20 million people, a growing economy and a strong self-employment mindset, Romania is a great place to expand. So, we will be attending the IFBE (franchising) exhibition there in September, supporting Bio-Mist and Zine and meeting some of the prospects we've already got lined up. Talk to us if you think your brand should be there. It's low cost but potentially high returns!
Monday, June 9, 2014
Read and add comments (0)
Starting any new business presents the newcomer with a host of tasks and concerns on what to do and how to do it. One of the most daunting things is in navigating all of the legal issues surrounding setting up your business and accounting for tax, national insurance and wages, amongst other things.
The good news is that HMRC have come up with a simple self-help digital e-learning platform that takes you through all you need to know to comply with their requirements and how to manage your accounts.You can find out more here: http://www.hmrc.gov.uk/courses/syob2/syob2/index.htm
Be Franchising has teamed up with Gateshead Council Enterprise Team to offer residents in rural areas of Gateshead and Northumberland, the opportunity to attend a free seminar to find out all about franchising and how to identify the right business model for you.
The seminars are aimed at individuals who are seriously interested in starting their own business and who might want to consider investing in an already tried and tested business model. There are many great reasons why that might be the case including, low failure rates, loads of help and support and up to £1000 grant support if you live in one of the qualifying postcodes. The seminars will take place in 2 locations. The first is on Monday 24th November from 9.30 am - 13.00 in Swalwell. The second is on 25th November from 15.30 - 19.00 in Hexham. If you would like to attend one of the seminars and find out how to access up to £1000 of grant support to help you get started, simply email us on info@befranchising.com with the header FREE SEMINAR 1000 and we'll send you more details and arrange your place. But Hurry, places are strictly limited!