Wednesday, October 16, 2019
Read and add comments (2)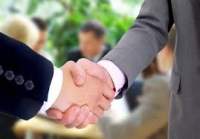 Can I Franchise My Business?
I speak to a lot of business owners, many of whom are relatively new starts and most of whom are enthusiastic, energetic and in search of growth. The most common question I get asked is, "Can I franchise my business"?
Before I answer that, it is worth looking at some facts and key statistics for the UK franchise sector. The British Franchise Association and NatWest have been surveying the UK franchise sector for over 30 years and reporting constant growth year on year. The latest survey covering 2018 showed some really interesting results. The highlights include:
• The franchise sector contributes £17.2 billion to the UK economy
• It employs 710,000 people
• The number of franchised units is now at 48,600
• A staggering 6 in 10 franchised units turn over more than £250,000
• Franchisee commercial failure rates are reported at less than 1%
• There are more than 900 brands franchising in the UK, in almost every sector!
So, when business owners ask "Can I franchise my business", the answer is most likely "yes".
However, there are some caveats we need to add to that before we storm ahead and start offering franchises for sale.
Why use a franchise consultant?
Professional and suitably qualified franchise consultants will take the business owner through a series of procedures that ensure the business meets the criteria for ethical franchising. Any honest business person would agree, that it is unethical to ask potential franchisees to invest in a franchise concept that cannot demonstrate profitability, right? So, before you have the right to sell franchises, you need to be able to satisfy at least four basic criteria before franchising your business. The criteria are:
1. Is your existing business profitable and can you prove it?
2. Is your business sustainable? Will there still be a market for your products and services in the foreseeable future?
3. Is what you do transferable to others without specialist knowledge, skills, experience?
4. Is your operation fully disclosed? Investors have the right to know of any factors which might influence their decision to buy into your concept.
When you think about it, these are the most basic due diligence questions to be answered before investing in any business – franchised or not. However, ethical franchising confers greater responsibility on franchisors (the owner of the concept), than simply selling a business. As a franchisor, the concept owner also assumes the role of mentor, advisor, motivator and policeman to the new franchisee, amongst other things. As a franchisor you also have the duty and responsibility to develop the business, products, services and the brand on behalf of your (franchise) 'investors' who will look to you for guidance, leadership and inspiration. Their job is to follow your system(s) and deliver the products, service, values and brand integrity that often makes franchise brands perform better than corporate equivalents. After all, the franchise owners have a vested stake in making it work.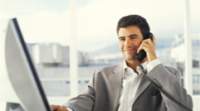 Moving from Business Owner to Franchisor
Owning and operating a successful franchise business therefore, requires a different set of skills, abilities and duties to running a single outlet business. No longer are you responsible for delivering the product and/or services, your role as franchisor is to supervise, control and lead a disparate collection of business owners to meet your exacting standards, procedures and policies, to deliver the business objectives with the same enthusiasm, energy and values that have made you successful.

So, when someone asks "Is my business franchisable", the answer depends on more than just the financial performance of the original concept. We need to answer all of the questions above and understand the role, abilities and attitudes of the franchisor, before we can get close to answering that apparently simple question.
Of course, seasoned franchise consultants have tools, techniques and tips they can use to answer the questions and guide owners to become strong franchisors capable of developing and running a successful franchise network. In all honesty, I think it also helps if the consultant can demonstrate success themselves as operators in the franchise sector. Some of the issues, problems and even opportunities are difficult if not impossible to teach, never mind foresee. It makes sense therefore, to choose a franchise consultant you feel comfortable working with and who shares the same values and love of your brand that you do.
Notwithstanding all of the above, franchising is a growing, successful and contemporary method of expanding a good business to achieve scale, brand recognition and domination in your chosen sector. It can be much faster and cheaper too than organically growing, as you leverage franchisees money to grow the network and invest in brand and product/service development. Oddly, too, from personal experience, it can often be achieved with fewer personnel, as long as their roles are clearly defined, focused and carried out with common commitment to a well thought out and communicated strategy and central plan.

Franchising your business might not be suitable for everyone. But against the political and economic challenges currently being experienced in the UK through Brexit, an unstable government and an uncertain business landscape, replicating your current success across the UK offers many business a shield from many of the external factors that cause concerns.
If you are serious about growing your business and building your brand, you should at least consider franchising as a viable and proven option. Usually franchise consultants will offer an initial consultation for free and many like us, can even help you access grant funding and preferential borrowing terms.
Call us on 07507 843547 or email info@befranchising.com
Friday, August 10, 2018
Read and add comments (0)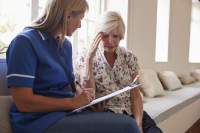 At Be Franchising we have great experience in the #CareSector. Not only have we helped care businesses expand through franchising, we also have personal experience of operating within the sector!
Care at Home is one of the fastest growing sectors in the UK and in franchising, as the UK population ages and care home places continue to be limited and expensive. With the introduction of direct payments to individuals by government (which allows them to be cared from in their own homes) this sector will continue to grow for the foreseeable future.
But what you might not know is that Be Franchising also help and advise our clients on how to sell their businesses when it's time to move on.
We are pleased to announce that we recently brokered a deal between 2 great North East #careproviders to sell a number of personal care packages (hours) between them.
The good news is that, as a result of that successful deal, we now have some additional 'unregistered' and 'registered' care at home hours available for sale covering Teesside, North Yorkshire and Gloucester! These are on long term contracts with local councils at attractive hourly rates.
If you are in the care sector and interested in boosting your turnover quickly, or are looking to start your own care business, call us for a confidential discussion to find out more about the care packages on offer.

This will be in strict confidence of course.
Call Graham on 07507 843547.
There is already some serious interest in the hours on offer, so please act quickly!
Monday, April 9, 2018
Read and add comments (0)
Great News for ambitious companies in County Durham
The latest round of funding for businesses in County Durham is open to companies who want to use franchising to develop their businesses in the UK or Internationally.
The North East Business Support Fund offers companies or individuals up to 40% grant funding on projects up to a value of £8000. Be Franchising offers a free initial consultation to examine your business' suitability to franchise. If you are considering expansion, call us for a local appointment - 01833 631036
Monday, September 28, 2015
Read and add comments (1)
FANCY SOME FREE MONEY?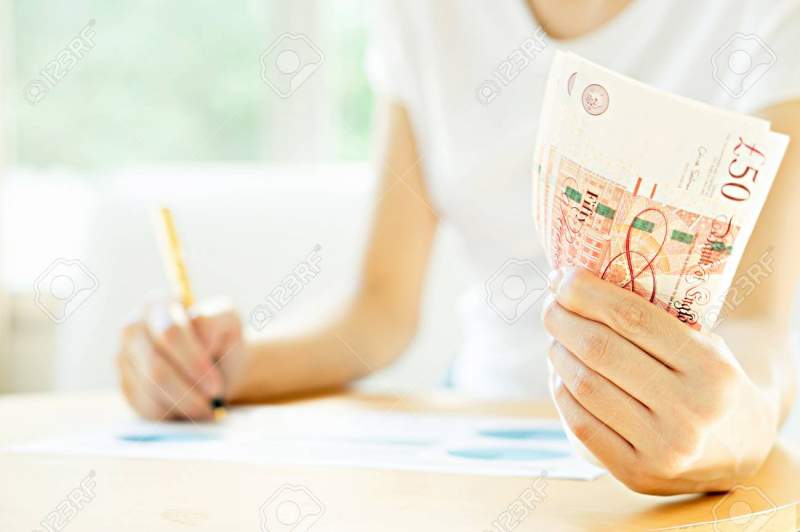 For many businesses thinking of franchising their business to grow, they are often put off by lack of knowledge, lack of resources and most of all, lack of money!
The good news is that if you operate in the North East of England, have a successful business and have the ambition to expand using franchising, you may well qualify for up to 40% grant support, if you use Be Franchising as your advisers.
Better still, Be Franchising is the UK's only Not For Profit Franchise Consultancy. That means you can benefit from the best value franchise support, without the need to compromise on quality.
Call me now on 07507 843547 and ask for the Franchise Guy. Our initial consultation is free and you are under no obligation to proceed. But, funds are time limited, so act today to avoid disappointment!
Monday, July 21, 2014
Read and add comments (0)
Part of what we do here at Be Franchising is to help ambitious UK companies expand overseas. Two of our brands are doing just that by targeting Romania as a prime location. With over 20 million people, a growing economy and a strong self-employment mindset, Romania is a great place to expand. So, we will be attending the IFBE (franchising) exhibition there in September, supporting Bio-Mist and Zine and meeting some of the prospects we've already got lined up. Talk to us if you think your brand should be there. It's low cost but potentially high returns!
Monday, June 9, 2014
Read and add comments (1)
Starting any new business presents the newcomer with a host of tasks and concerns on what to do and how to do it. One of the most daunting things is in navigating all of the legal issues surrounding setting up your business and accounting for tax, national insurance and wages, amongst other things.
The good news is that HMRC have come up with a simple self-help digital e-learning platform that takes you through all you need to know to comply with their requirements and how to manage your accounts.You can find out more here: http://www.hmrc.gov.uk/courses/syob2/syob2/index.htm
Be Franchising has teamed up with Gateshead Council Enterprise Team to offer residents in rural areas of Gateshead and Northumberland, the opportunity to attend a free seminar to find out all about franchising and how to identify the right business model for you.
The seminars are aimed at individuals who are seriously interested in starting their own business and who might want to consider investing in an already tried and tested business model. There are many great reasons why that might be the case including, low failure rates, loads of help and support and up to £1000 grant support if you live in one of the qualifying postcodes. The seminars will take place in 2 locations. The first is on Monday 24th November from 9.30 am - 13.00 in Swalwell. The second is on 25th November from 15.30 - 19.00 in Hexham. If you would like to attend one of the seminars and find out how to access up to £1000 of grant support to help you get started, simply email us on info@befranchising.com with the header FREE SEMINAR 1000 and we'll send you more details and arrange your place. But Hurry, places are strictly limited!